Courses, Clubs and Awards for Young People, Parents and Professionals
Aim Strong Sport provides professional development for teachers in SAQ (Speed, Agility, Quickness) and runs Holiday Clubs for young people. Our courses and activities are designed and run by industry experts to ensure the best experience for our learners.
Feedback For Aim Strong Sport
"He really enjoys the sessions he was a bit wary at first but you all made him feel comfortable and welcome. Now as soon as there are school breaks he asks if you are running it again he gets so excited, it's fantastic - thank you."

Parent feedback - Holiday Club

"I would like to thank you and your team for giving the boys an amazing week ,they have had a great time. Myself and Sarah have been able to work at ease knowing they are safe and having fun which has took the stress from the school holidays. It was great to see that they have both been able to learn a new sport too (table tennis)."

Parent feedback - Holiday Club

"My son was at the club for Easter holidays and loved every minute! it benefits him as he just loves being with children his age and older as he has older siblings it also benefits him to get fit and eat healthy it benefits me as I can go to work and not have to worry about him".

Parent feedback - Holiday Club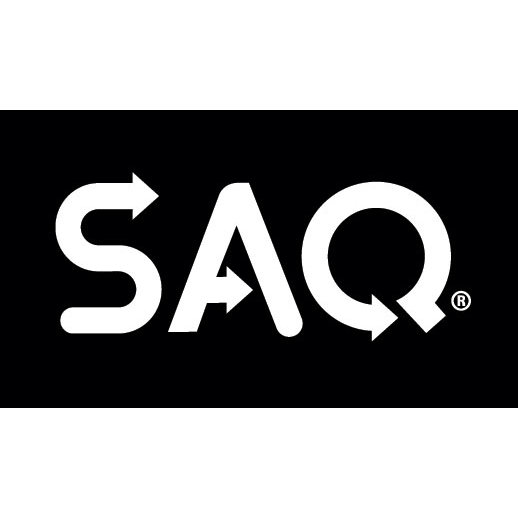 In Partnership With SAQ
SAQ is the established leader in Speed, Agility and Quickness training. We have earned an unparalleled reputation throughout the world for delivering innovative training solutions and supplying professional-grade SAQ sports equipment.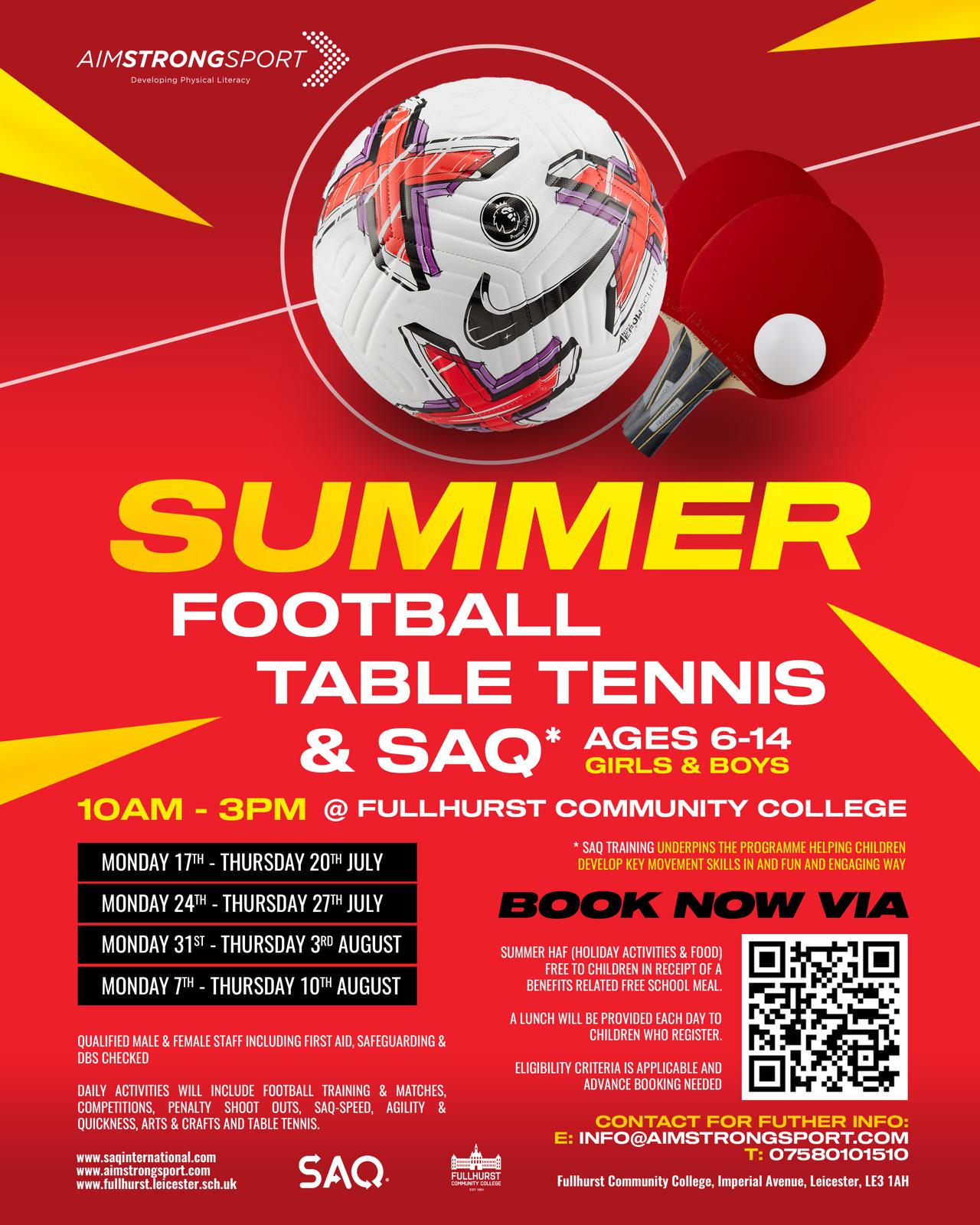 Summer HAF Programme for ages 6-14
Holiday activities and food programme information for the Summer holiday at Fullhurst Community College.
Daily activities will include football training and matches, competitions, penalty shootouts, SAQ (speed, agility and quickness), table tennis, arts and craft, and nutrition guidance.
Each programme will run for four days per week:
Monday 17 to Thursday 20 July
Monday 24 to Thursday 27 July
Monday 31 July to Thursday 3 August
Monday 7 to Thursday 10 August 
Time: 10am to 3pm daily
Book Now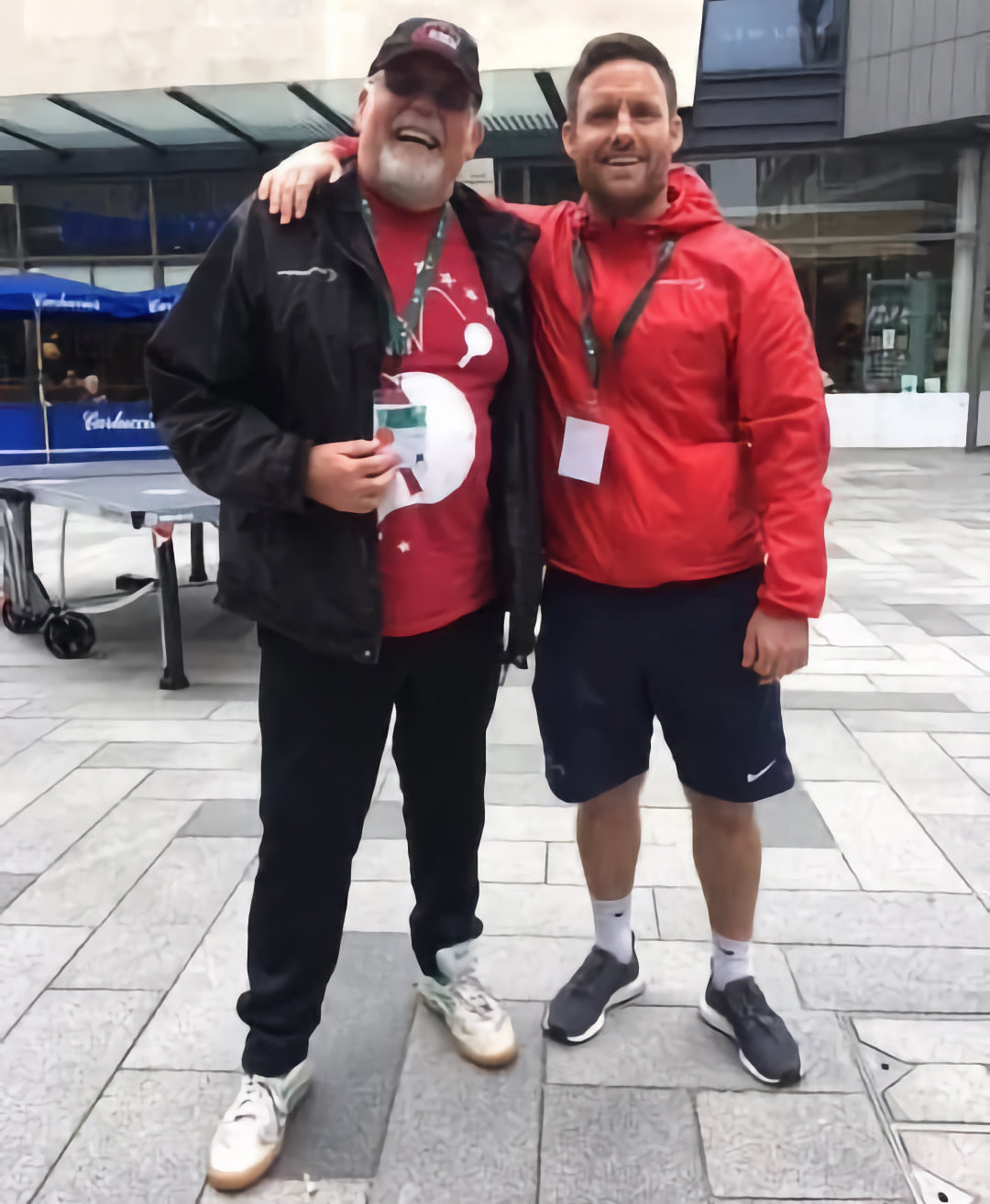 Who Are Aim Strong Sport?
Founded by Steve White MBE, a former Head Teacher, and Harry White, an experienced coach, School Sport Co-ordinator, SAQ specialist and Master Trainer, Aim Strong Sport deliver professional training to schools, and sports and activities clubs to schools, parents and primary-age children.
SAQ (Speed, Agility, Quickness) underpins everything that Aim Strong Sport deliver, working in partnership with SAQ Speed Agility Quickness, a world leader in innovative training and professional-grade equipment.
Find Out More